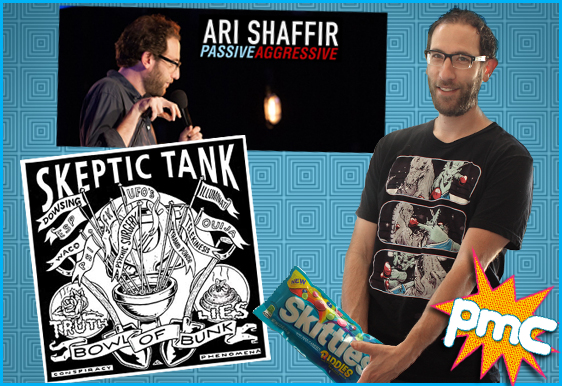 Ari Shaffir (Ari Shaffir's Skeptic Tank Podcast) chats with Cole and Vanessa about G.I. Joe Retaliation, Accidental Racist, LucasArts, Skittles Riddles, stealing material, Tommy Chong's police run in, poisonous cheese, tiny Nicole Richie, Batman's taxing prison escape, Mitch Hedberg, recasting Seinfeld, and Ari's twenty bucks from George Carlin.
Leave your answer to the first question (the first time you bombed in front of an audience) on our website for a chance to win a nice new Pop My Culture T-Shirt!
And check out Ari's brand new stand-up special Passive Aggressive!