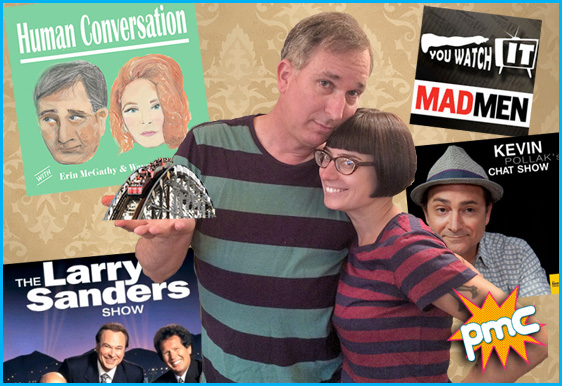 Wayne Federman ("The Larry Sanders Show") and sub co-host Jaime Fox ("Kevin Pollak's Chat Show") join Cole to chat about The Fat Jew's aggregated content, Tracy Morgan's return to SNL, Norm McDonald becoming Col. Sanders, Star Wars Land, move title mashups, Stella Adler, Pistol Pete Maravich, The Human Conversation podcast, irrational fears, The Wayne Federman International Film Festival, Arby's and Harold Ramis.
Leave your answer to the firsts question (the first rollercoaster you can remember riding, and if you liked it) on our website for a chance to win a comfy Pop My Culture T-Shirt!
And pick up a copy of The Adventures of Super Awesome Stickman Dude (An Activity Book) which Jaime contributed illustrations, which benefits 826 Venice, a non-profit that help children embrace reading and creating stories! Get it here.