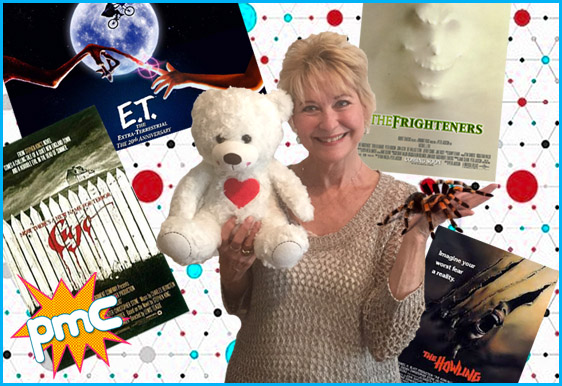 Dee Wallace ("E.T.," "The Howling," "Cujo") joins Cole and Vanessa to chat about The Frighteners, self love, spider eyes, "The Pengi Show," Drew Barrymore's reaction to a sick E.T., St. Bernard's and egg whites, Wes Craven and BuppaLaPaloo! Leave your answer to the firsts question (the first plush animal you had) on our website for a chance to win an E.T. Blu-Ray signed by Dee!
Quick! Support Dee's Kickstarter for BuppaLaPaloo, the bear that teaches children about self love and self worth. The Kickstarter ends in the wee hours of the morning TONIGHT! Check it out at buppalapaloo.com and please help fund it!
Thanks to our sponsor this episode, Mack Weldon! Buy some of the best underwear you'll ever own — head to mackweldon.com and use the code POPMY to receiver 20% your first order! Seriously, this stuff is great and Cole was a customer before they came on board to support the podcast!