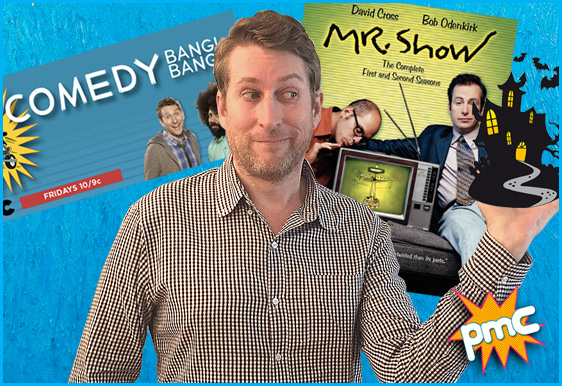 Scott Aukerman ("Comedy Bang! Bang!" and "Mr. Show") joins Cole and Vanessa to chat about big backsides, Sacramento Theater Company, Scott's start in comedy, Nick Kroll and friends vs. zombies, Church haunted houses, Bassists that are also judges, New York Minute, timely Halloween costumes, and the difficulty of making sketches relate to one another.
Leave your answer to the firsts question (the first haunted house you went in, and if it scared you) on our website for a chance to win a Pop My Culture T-Shirt!
Thanks again to our sponsor Mack Weldon! Get 20% of your first order with the code POPMY — just go to mackweldon.com and buy the best underwear you'll ever own!