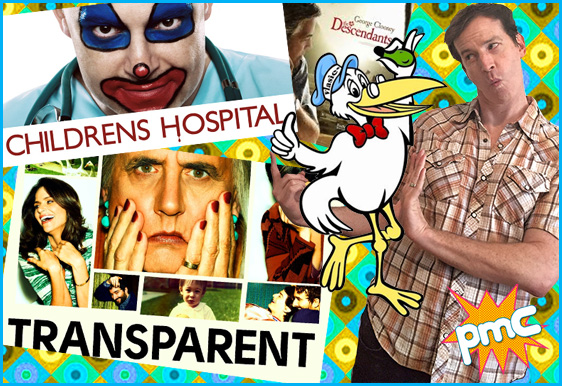 Rob Huebel ("Childrens Hospital," "Transparent") joins Cole and Vanessa to chat all things Adele, the Vlassic Pickle Stork, Shark Tank, people not using microphones, safe sets, out-bonding Bond at a party, rebooting Blofeld, Respecto Montalban, Queen of Versailles, Roger Moore, wedding speeches, The Shit Show, Tom Lennon, sketch groups using video, Draft Kings Tattoos, and the professionalism of Tom Cruise.
Leave your answer to the firsts question (The first documentary that made you change or consider changing a part of your lifestyle, or that made you get involved in the cause or subject matter) on our website for a chance to win a "Childrens Hospital" Seasons 1&2 DVD signed by Rob and cast mates Rob Corddry, Lake Bell, Ken Marino, Erinn Hayes and producer Jon Stern!
Thanks to our sponsor Mack Weldon! Get 20% of your first order with the code POPMY — just go to mackweldon.com and buy the best underwear you'll ever own!